Monted Tools
High Quality Vitrified Monted Point With Shaft
This product is a ceramic bon sintered grinding wheel.
Main characteristics:Strong resistance to abrasive,grinding force,with high quality steel shaft and good concentrity.
Applicaton:Metal grinding polishing,repairing,etc.
Material:(PA)Chromium corundum,(WA)White corundum,(A)Corundum,(GC)Green silicon carbide.(C)Black silicon carbide.
NOTIE: Non-standard or special specification can be customized production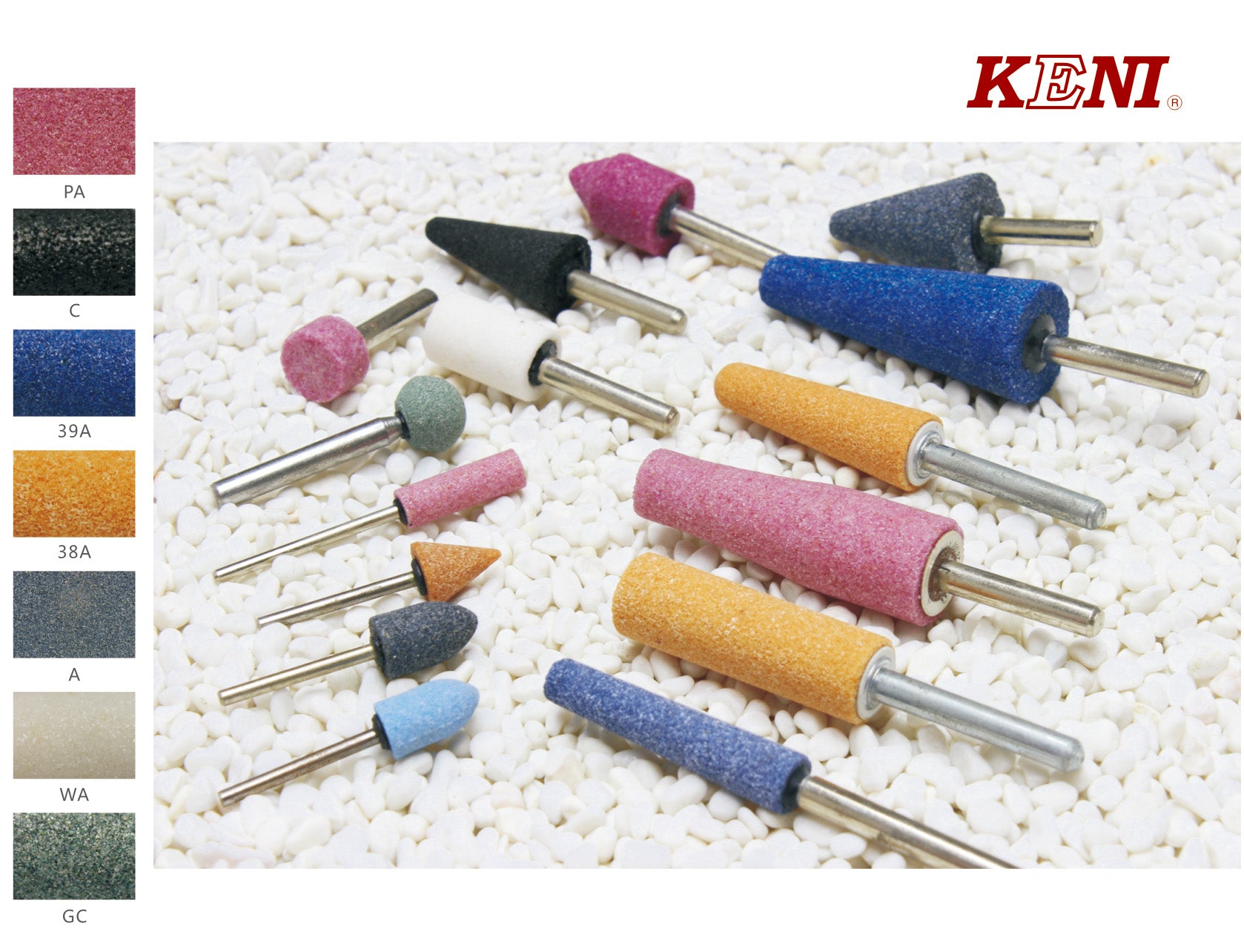 Mounted points standard A type--6.0mm shank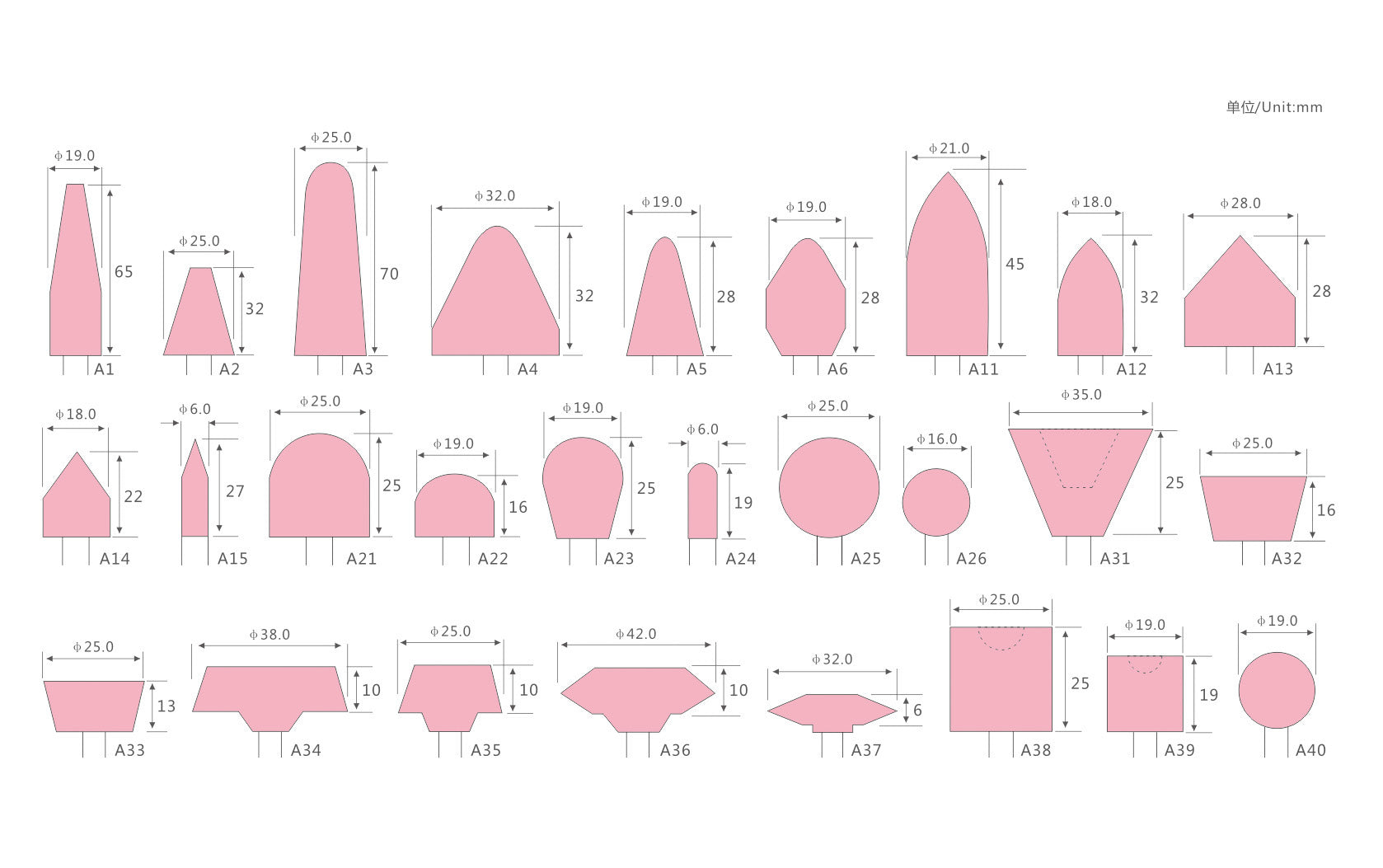 Dental special grinding wheel--2.34mm shank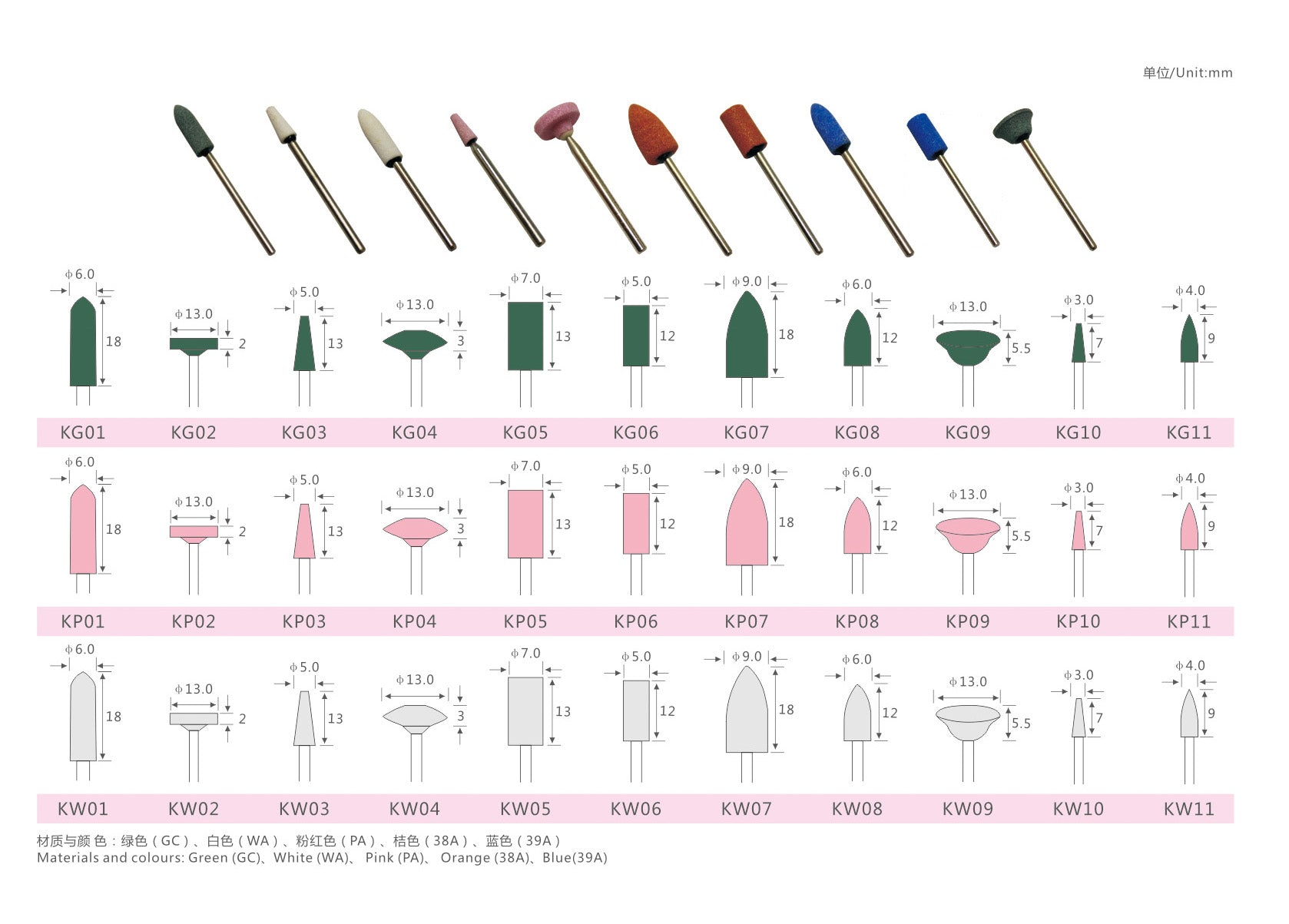 Mounted points --6.0mm shank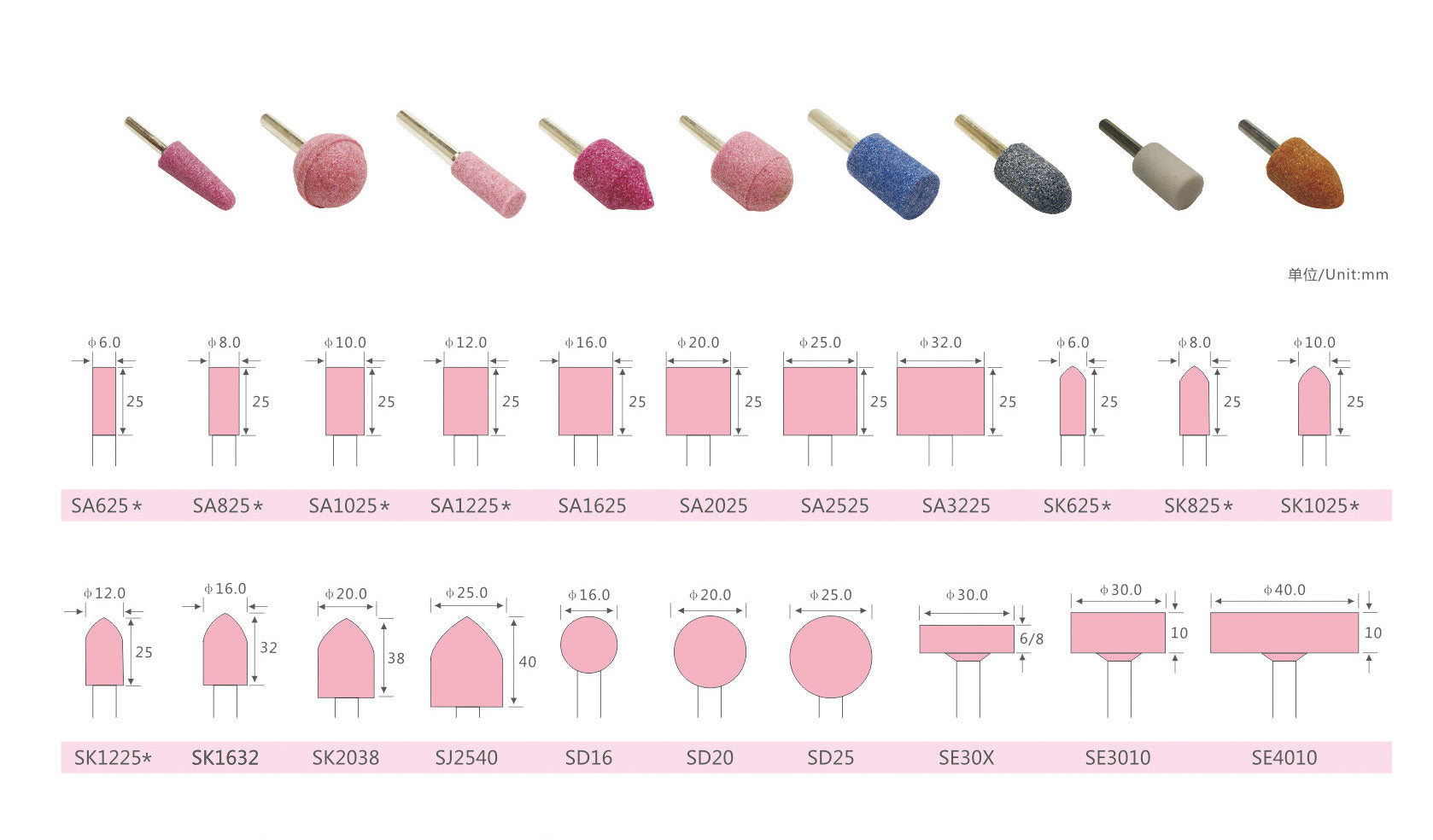 Mounted points speecial type

Small pneumatic grinding wheel

Mounted points--3.0mm,2.34mm shank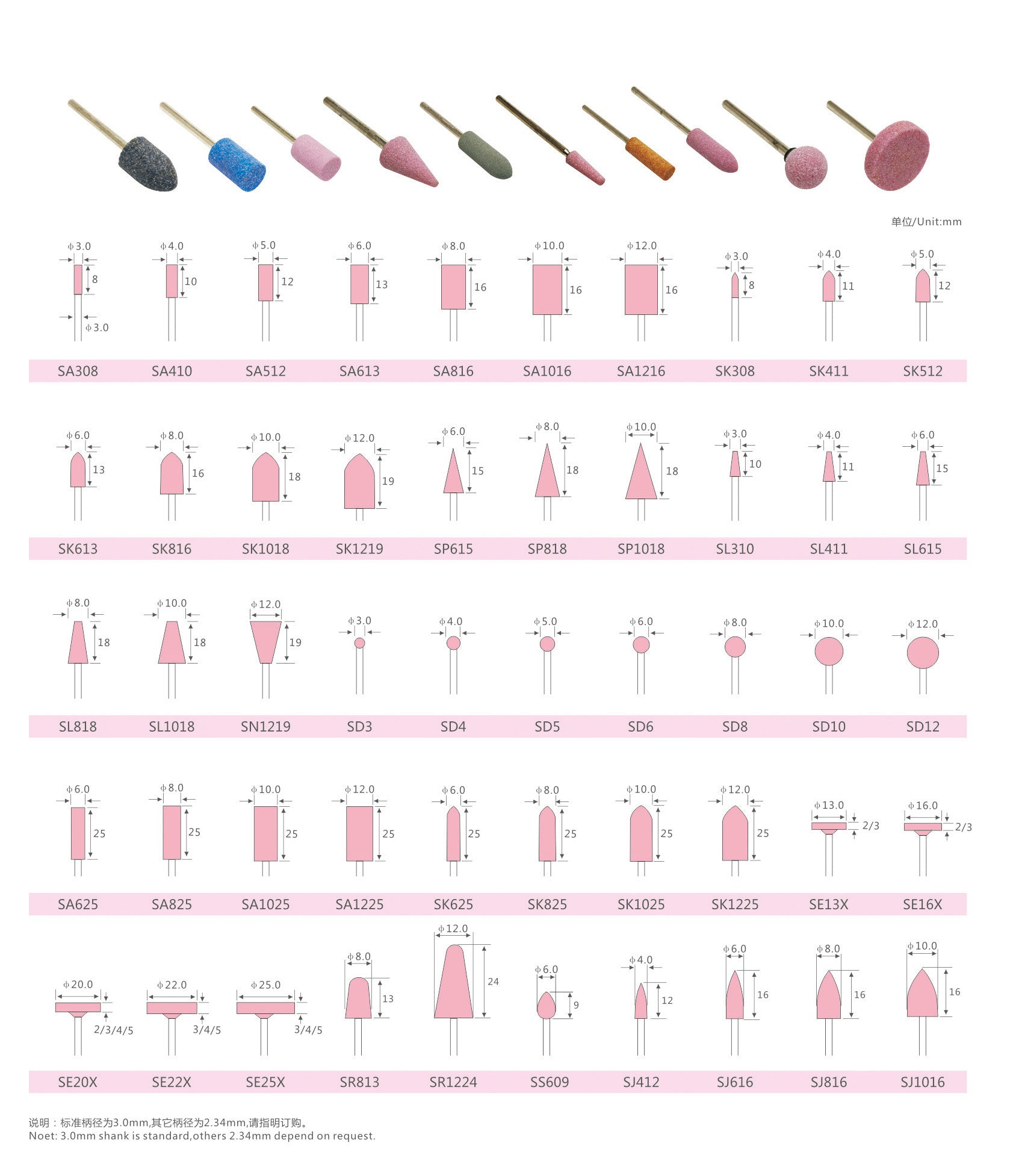 High quality service
 1. Quick Response: Your inquiry will be replied within 24 hours.
 2. Competitive Price : Directly from factory to save your money.
 3. after-sales warranty : Once there is problem after you received products, you can contact us in time. We will  resolve it in short time.
4. Flexibility: Small orders are acceptable for quick delivery and to help you reduce stock cost.