Collection:

Vitrified Mounted Point
Vitified Mounted Points

Vitrified Mounted Points are are mainly used for the inner grinding of various metals and dressing mold. It can also be applied for finishing, deburring, polishing or honing, removal or roughing, cutting, surface cleaning, sharpening applications.But mostly used for harder steels etc. They are commonly found in foundry and precision engineering workshops for deburring and cleaning up castings and machined components.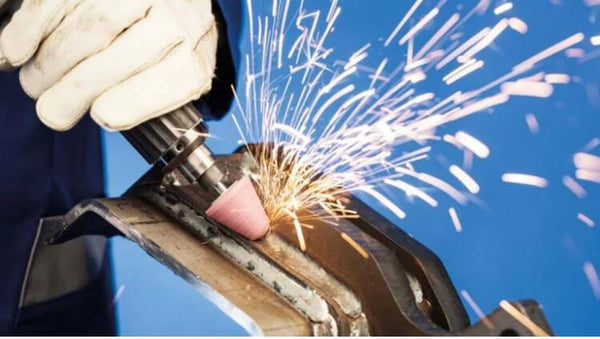 What is Vitrified Mounted Points?
Vitrified Mounted Points is made with silicon carbide and aluminum oxide. It can be white aluminum oxide, brown aluminum oxide, or pink aluminum oxide. While silicon carbide mounted points can be black silicon carbide and green carbide mounted points.There are various shape(with a ball, point, cone, cylinder, or bullet shape etc), dimensions and grits.
The Shape and Dimensions Information
Mounted Points-3.0mm,2.34mm Shank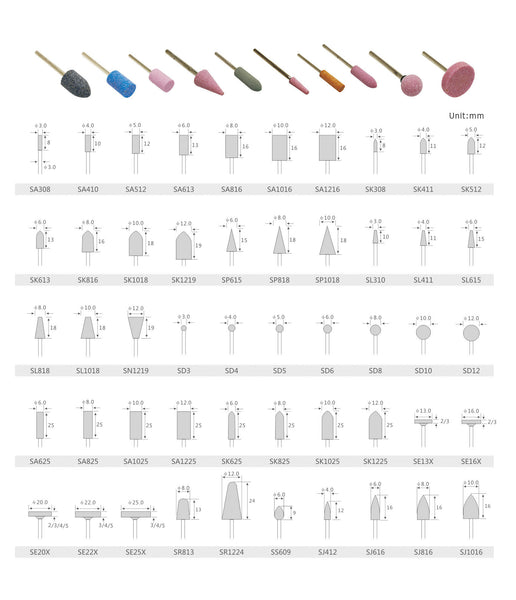 Note:3.0mm shank is standard.if need 2.34mm shank,Please feel free contact us.
Mounted Points-6mm Shank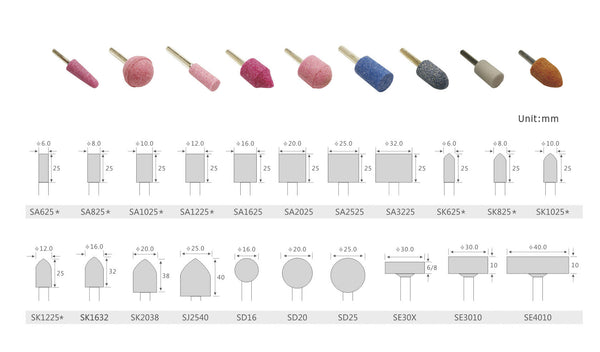 Mounted Points A shape-6mm Shank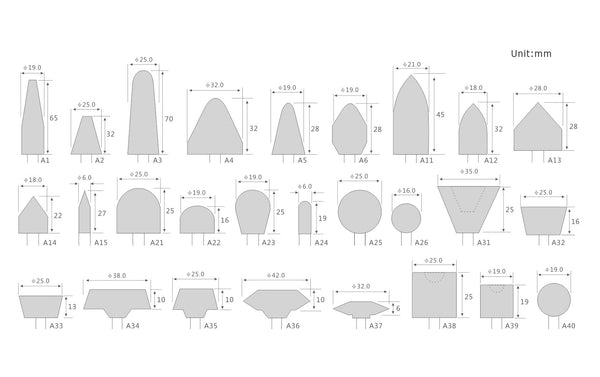 3 Steps to grinding precision metal components with Vitrified Mounted Points
In order to achieve the best abasive result for deburring and edge-breaking process. Here are 3 steps to choose the right mounted point polishing,deburring for your job.
1:Choose the right shape--Shape and size is maily factor in reaching burrs and sharp edges.Vitrified Mounted points come in various shapes such as A, B, and W which are applied in different applications.
2:Choose the right grits-- The grits is very important since it will determine the amount of metal you need to remove. The lower the grit level, the rougher the grain. If you need a faster stock removal, choose the rougher grit. If you prefer light deburring, edge breaking, or blending, choose a finer grits.
3:Proper operating speeds--Before using mounted points, make sure is not exceeding the grinder maximum operating speed. This is very important for everyone's safety and to avoid wearing out of the grinder. If operate at a higher speed, it might reduce the life of mounted point and may decrease the quality of the deburring job. 
Go through the 3 steps,if still don't get the precise result you wanted, take note of the errors in the process. Remember the tips in grain types like choosing the finer grit for rough surface finish and harder bond for mounted points which removes too much metal.