Mold polishing stone provide fast removal of milling machine marks, EDM scale and other surface blemishes while producing a smooth and flawless surface finish.They maily has two types-EDM polishing stone and ceramic polishing stones.
EDM polishing stone
It is a hard-structured aluminum oxide stone for polishing EDM (electrical discharge machining) surfaces on all types of mold and die steel. It performs particularly well on heat treated steels. This stone is hard, strong and will hold its shape while penetrating surface scale easily making it ideal for polishing sharp corners and small details either by hand or with the use of reciprocating profilers like our U-Lap and Turbo-Lap Air Profilers and Diprofil Die Profiler. Can also be used with ultrasonic polishers.
Gesswein EDM Stones


-This stone removes the tough, hard scale left by the Electric Discharge Machining (EDM) process much faster than any of our other polishing stones.
-Contains premium-grade white aluminum oxide abrasive that fractures into sharp pieces (friable) during finishing to extend the life of the abrasive grit.
-Medium and Hard tool steels as high as Rockwell C 62.
AS-9 Similar to the AM-8, the AS-9 is engineered for hand stoning EDM scale surfaces.The special formulation provides a fast smooth cutting action during hand stoning.
AO offers excellent breakdown characteristics and yet retains its shape well, especially when polishing mold cavity details. Because the AO is filled with lubricant during the manufacturing process, it does not require lengthy pre-lubrication. 220 grit is an ideal "start up stone" for machined surfaces. Grits 220 and 320 work well in removing EDM scale
Bellstone Polishing Stone(VH series)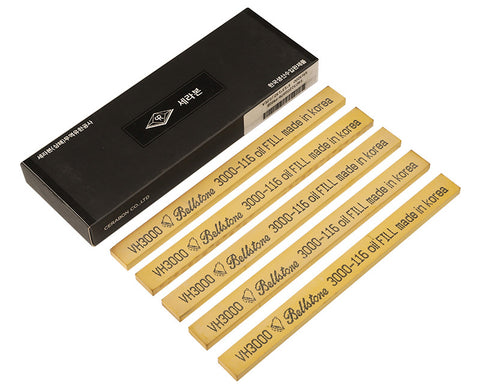 It is made of high-purity white aluminum oxide of high quality, is a vitrified product with outstanding machining capability and removes curved surface or stains after electric-discharge machining.This product is suitable for rough grinding or semifinishing of hard steel tool for the heat treatment mold and micro knurling mold.
Because of high grade of grinding stone and high impact resistance, it does not break easily and is used mainly to finish EDM surface and grind the corners and small deep grooves. This product is oil impregnated often and its grinding ability
is excellent without creating surface scratches.
Ceramic polishing stones
It is made of long ceramic fibers that will not break even under the most strenuous conditions, This polishing stones can be used in ultrasonic polishers, reciprocating profilers, or by hand (with our Ceramic Super Stone Holders).
These strong yet flexible stones are ideal for polishing small intricate areas on all types of metals producing consistent and uniform surface finishes.Ceramic fiber stones are non-loading and can be shaped with the Super Dresser and offer an improved cutting ability, longer life.
Xebec ceramic polishing stones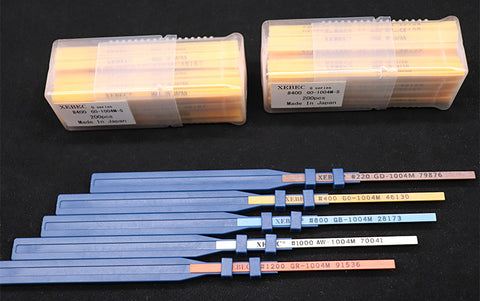 Xebec ceramic stone are used for detailed finishing of detailed surfaces.It can be shaped easily for the required use. They are excellent for getting into detailed tight areas.It traditionally used in Mould tool and Die polishing to get in very tight spaces.
These stones are available in a huge range of grits 120g which is very coarse for rapid stock removal or coarse spark surface to be removed to 3000 grit which is similar to 10 micron and used for polishing.
Ceraton ceramic polishing stone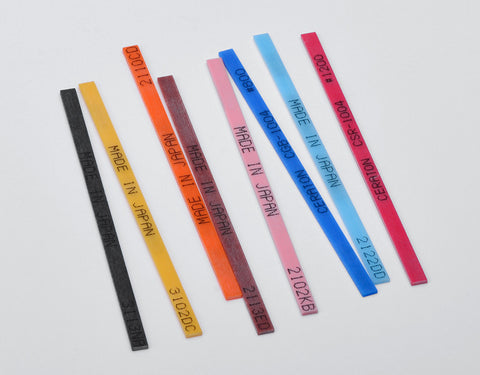 Ceraton ceramic stone has the Japanese line of sticks made with high quality self-lubricating ceramic fibers.it is an excellent stone for EDM removal and it suitable for using on all types of mold and dies,fine and super fine finshing.Especially for engraving parts,slight ribs,radius ribs,corners,complicated area and details.
If you need some abrasives stone for mold die polishing.Plaese check the mold polishing stones link for price.